Welcome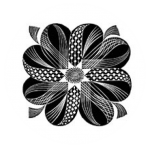 The Fry Public Art Gallery was opened in 1987 and houses an impressive number of paintings, prints, illustrations, wallpapers and decorative designs by artists of the 20th century and the present day who have local connections and have made a significant contribution to their field. There is an emphasis on those who for a variety of reasons settled in Great Bardfield between the early thirties of the last century and the death in 1983 of John Aldridge RA who had lived in the village for fifty years.
The Gallery is run by volunteers, both invigilators when it is open to the public and other helpers throughout the year. Please contact us if you would like to become more involved.
The 2022 season runs until 30 October.
2022 Exhibitions
Regeneration: highlights from the permanent collection, with works by Ravilious, Bawden, Rothenstein, Aldridge and many more.
The Many Sides of Isabel Rawsthorne: an in-depth look at the work of this celebrated and prolific artist, who made her home in the area for nearly 40 years. The exhibition includes important loans from the Sainsbury Centre and the Royal Opera House.
Pre-booking is not essential, but recommended.
For opening times and booking free admission, please click HERE.
Professor Martin Salisbury of Anglia Ruskin University will conduct tours of the main exhibition at 3pm on the the last Friday of each month. Pre-booking not necessary.
Film by Thomas Völker © 2022
Online Shop
The Fry's online shop has a range of gifts, from textiles to books.
Please click HERE for more information.
The Fry receives no regular funding and the pandemic has affected visitor numbers during. Should you wish to contribute to our running costs, please use the button below.
Become a member
If you would like to become a Fry Gallery Member you can now do so online. Please choose an option below.
Visit the Collection
Browse the Fry Gallery collection online here.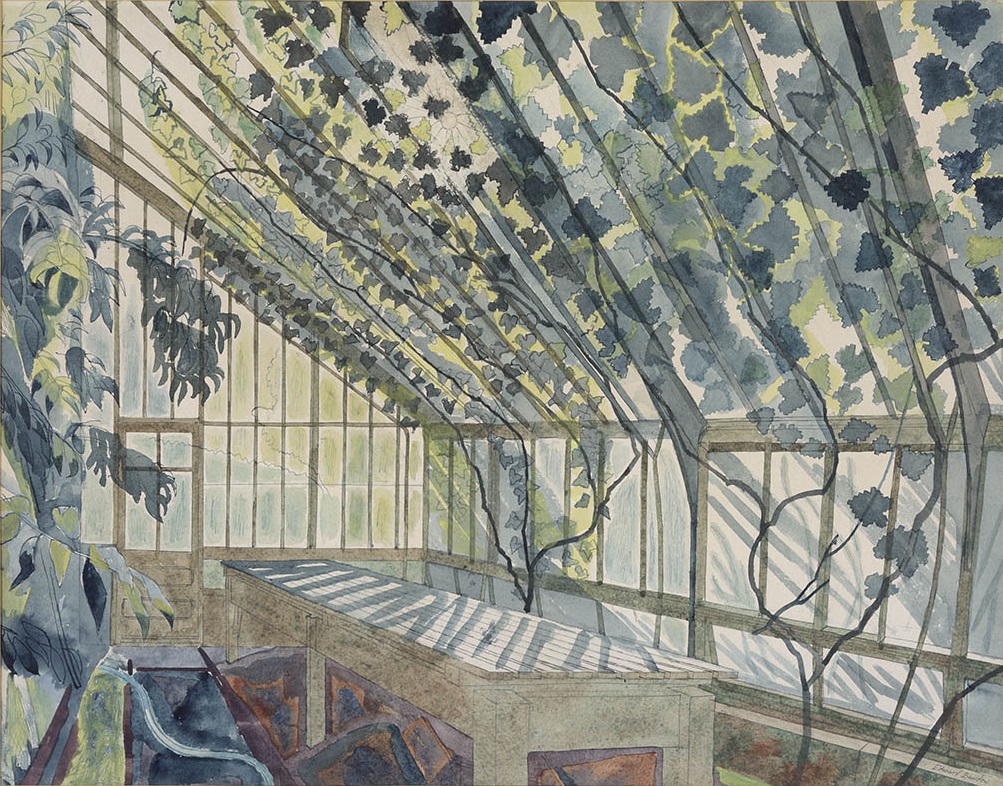 1970s, watercolour After a year's worth of Work of the Week, it is fitting to highlight this fine watercolour from Edward Bawden. As the vine continues to grow in the greenhouse, so The Fry Art Gallery looks forward to Sunday's re-opening in its new, extended...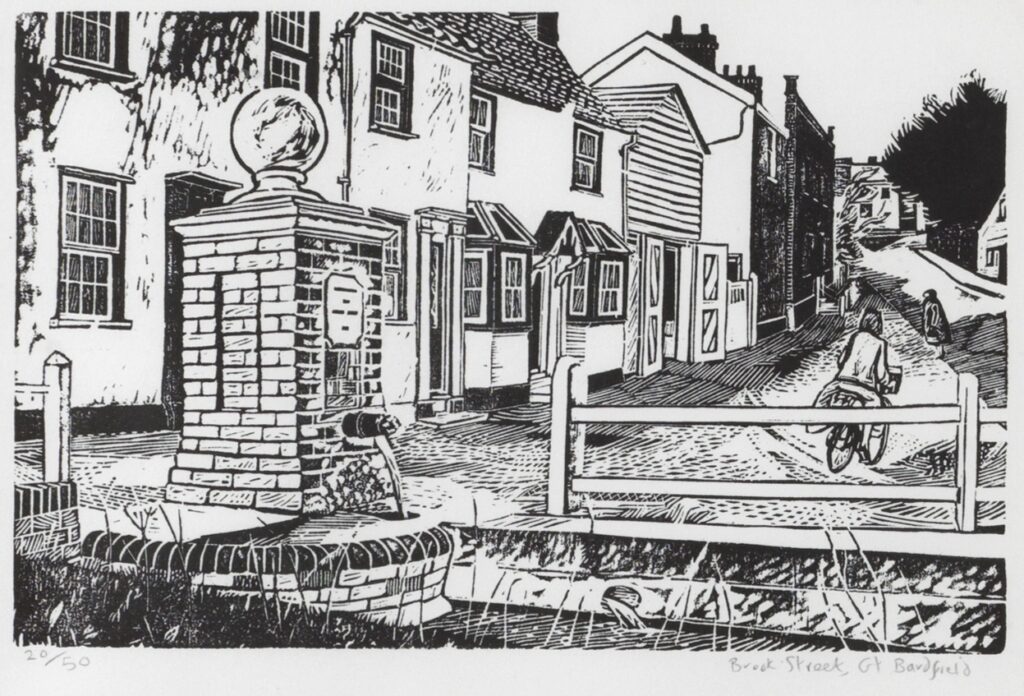 The Art of Great Bardfield
The visual legacy of a small Essex village
Wolfson College Cambridge, Barton Road CB3 9BB
23 January – 20 March 2022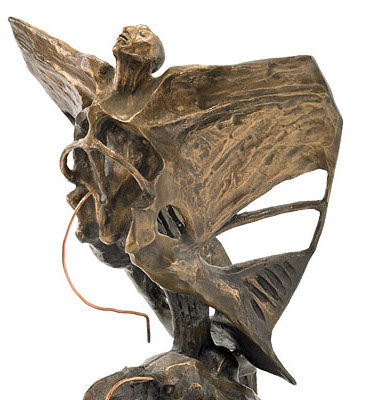 Michael Ayrton (1921 – 1975) was a precocious, individual, productive and passionate artist…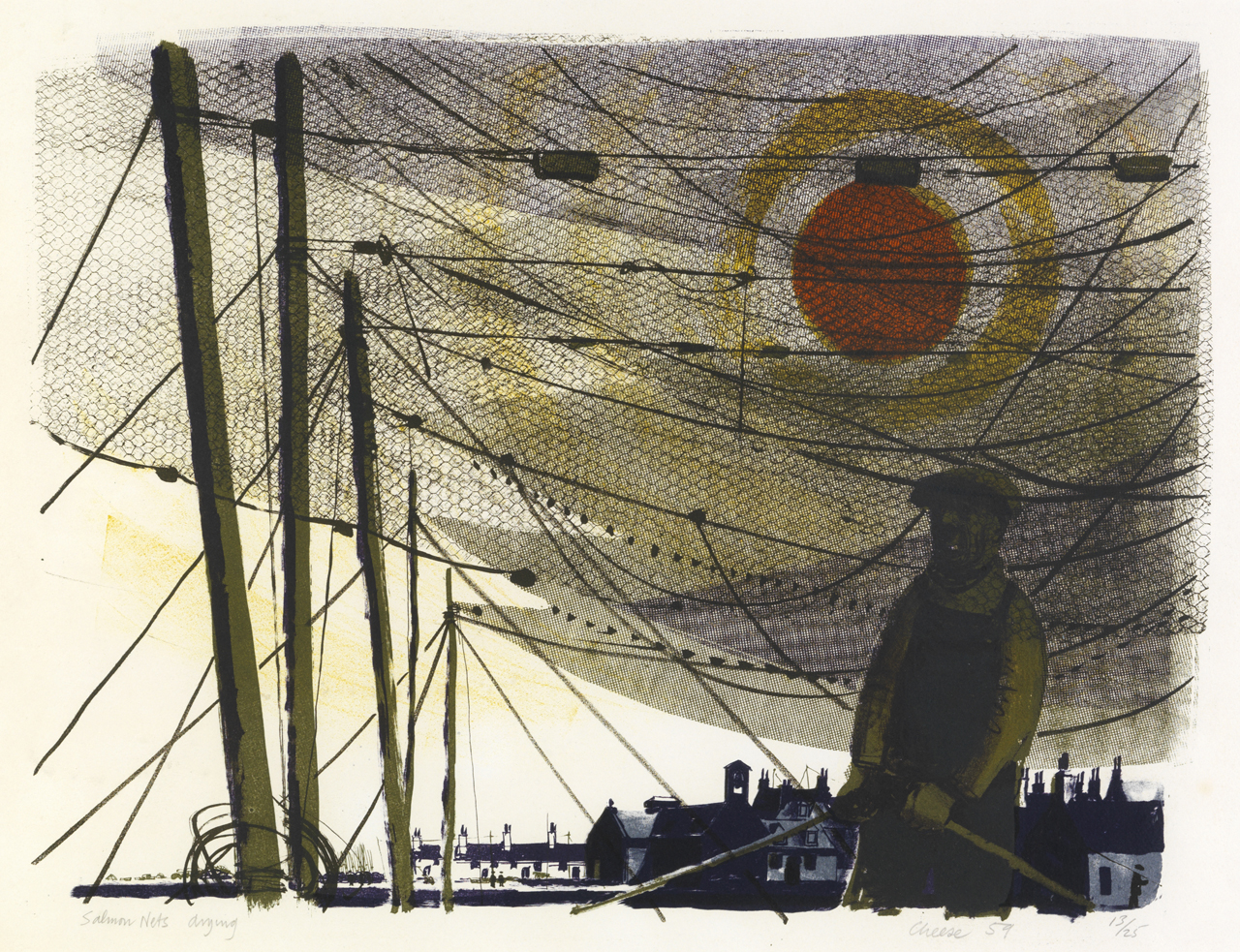 In 1950, the artist Michael Rothenstein wrote to the Arts Council from his home in Great Bardfield, Essex.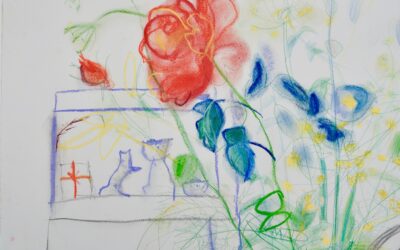 CHLOE CHEESE DRAWING WORKSHOP at Fry Art Gallery Too, 9b Museum Street, Saffron Walden, CB10 1BN Friday 9th September 2022 10am to 4.30pm Tea and coffee provided; please bring your own packed lunch. Suitable for all abilities. Parking available nearby in Swan Meadow....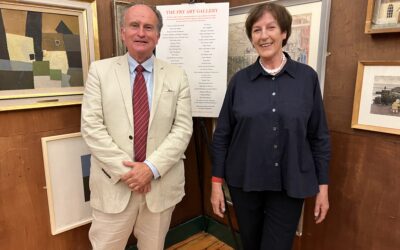 Dr Frances Spalding after the unveiling of the Donors' Board, with Fry Chairman Sir Roderick Newton. Sunday 24th July saw the official opening of the extended and refurbished Gallery by the art historian, critic and biographer, Frances Spalding. Following extensive...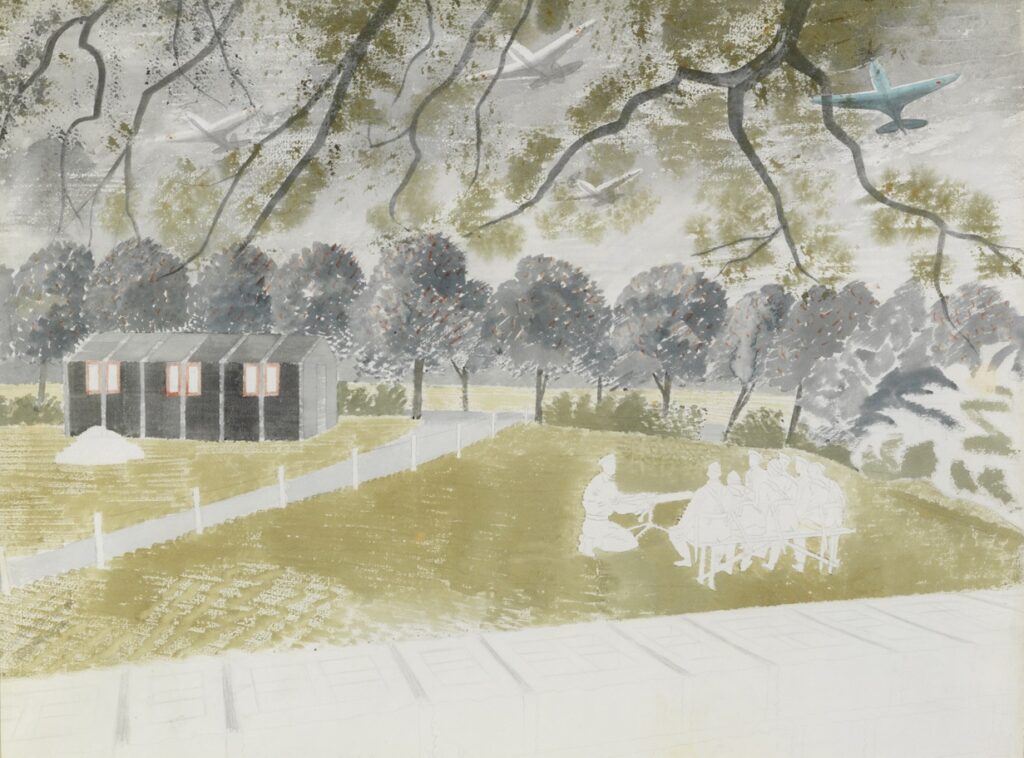 ERIC RAVILIOUS: DRAWN TO WAR Saffron Screen 23rd July 2.30pm. BOOK HERE ERIC RAVILIOUS: DRAWN TO WAR is a true story. Eric Ravilious is as compelling and enigmatic as his art. Set against the dramatic wartime locations that inspire him, Margy Kinmonth's film brings to...
Opening Times
The Gallery is open from 8th May – 30th October 2022.
Admission is free.
Pre-booking is not essential, but you can reserve a timed-entry ticket HERE.
Professor Martin Salisbury of Anglia Ruskin University will conduct tours of the main exhibition at 3pm on the the last Friday of each month. 
| | |
| --- | --- |
| Monday | Closed |
| Tuesday | 2pm – 5pm |
| Wednesday | 2pm – 5pm |
| Thursday | 2pm – 5pm |
| Friday | 2pm – 5pm |
| Saturday | 11am – 5pm |
| Sunday and bank holidays | 2pm – 5pm |
Contact us
We would be delighted to hear from you and you can also find us on Facebook, Twitter and Instagram. The links are in the footer below.
Location
The Fry Art Gallery
19a Castle St, Saffron Walden CB10 1BD