Welcome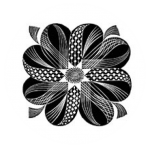 The Fry Public Art Gallery was opened in 1987 and houses an impressive number of paintings, prints, illustrations, wallpapers and decorative designs by artists of the 20th century and the present day who have local connections and have made a significant contribution to their field. There is an emphasis on those who for a variety of reasons settled in Great Bardfield between the early thirties of the last century and the death in 1983 of John Aldridge RA who had lived in the village for fifty years.
The Gallery is run by volunteers, both invigilators when it is open to the public and other helpers throughout the year. Please contact us if you would like to become more involved.
The 2022 season has now begun and runs until 30 October.
2022 Exhibitions
Regeneration: highlights from the permanent collection, with works by Ravilious, Bawden, Rothenstein, Aldridge and many more.
The Many Sides of Isabel Rawsthorne: an in-depth look at the work of this celebrated and prolific artist, who made her home in the area for nearly 40 years. The exhibition includes important loans from the Sainsbury Centre and the Royal Opera House.
Pre-booking is not essential, but recommended.
For opening times and booking free admission, please click HERE.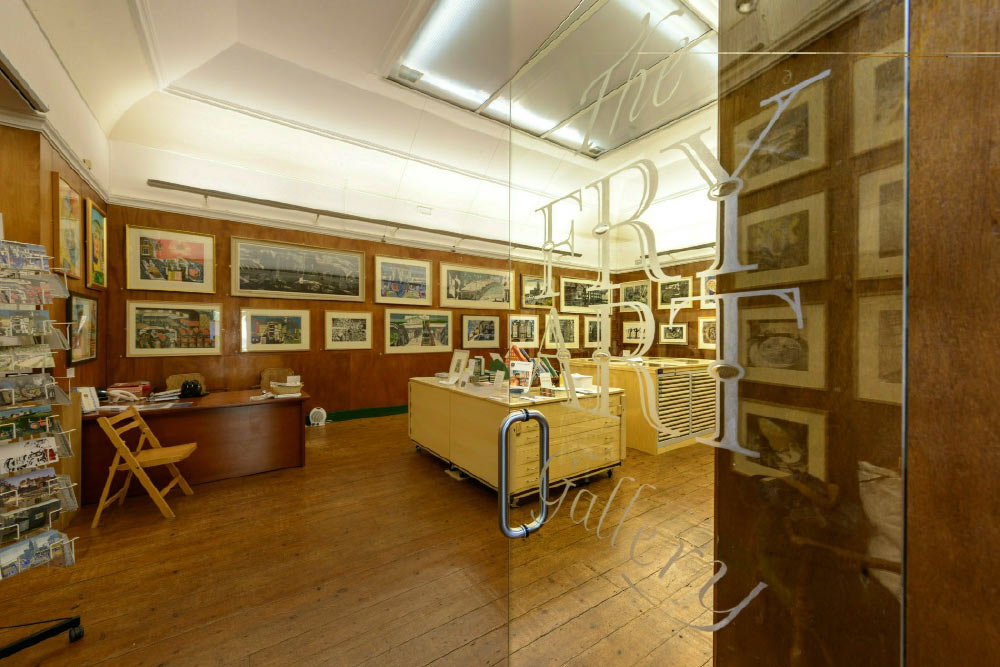 Online Shop
The Fry's online shop has a range of gifts, from textiles to books.
Please click HERE for more information.
The Fry receives no regular funding and the pandemic has affected visitor numbers during. Should you wish to contribute to our running costs, please use the button below.
Become a member
If you would like to become a Fry Gallery Member you can now do so online. Please choose an option below.
Visit the Collection
Browse the Fry Gallery collection online here.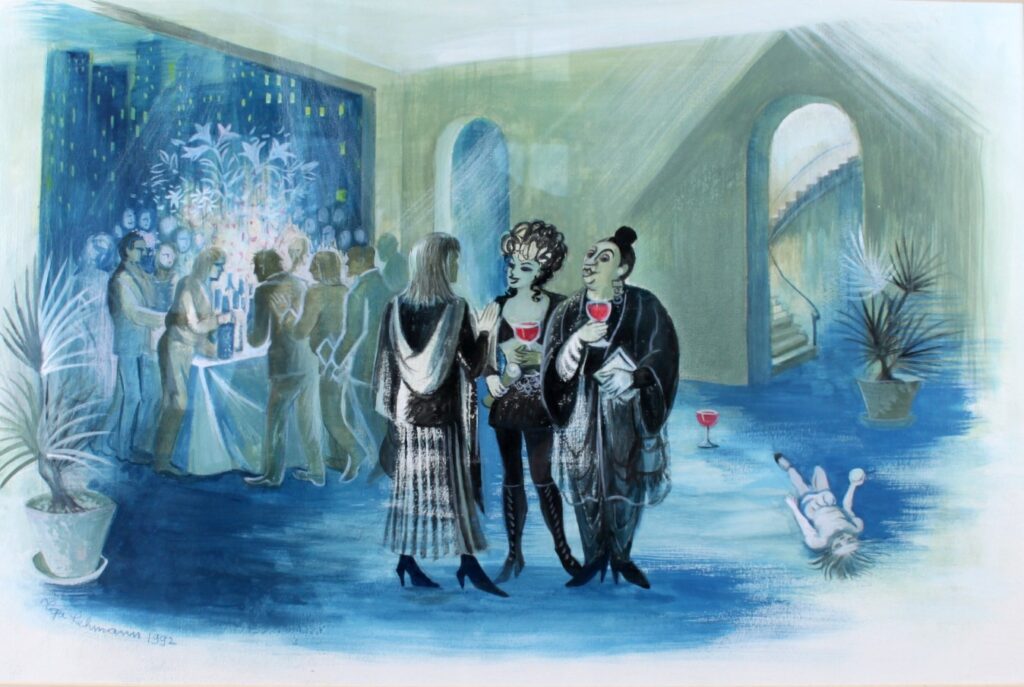 guache, 1992 Born in Chile of a French father and a Scots mother, Lehmann was initially educated by an English governess and then sent to an American college in Santiago, later winning a scholarship to the Slade School of Fine Art in London.  Lehmann's paintings and...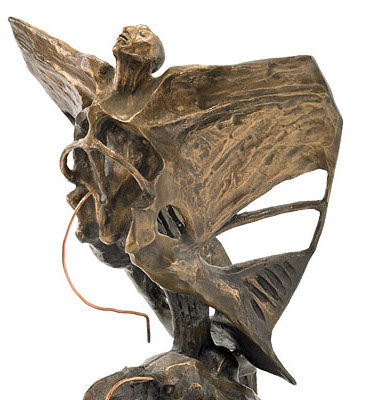 Michael Ayrton (1921 – 1975) was a precocious, individual, productive and passionate artist…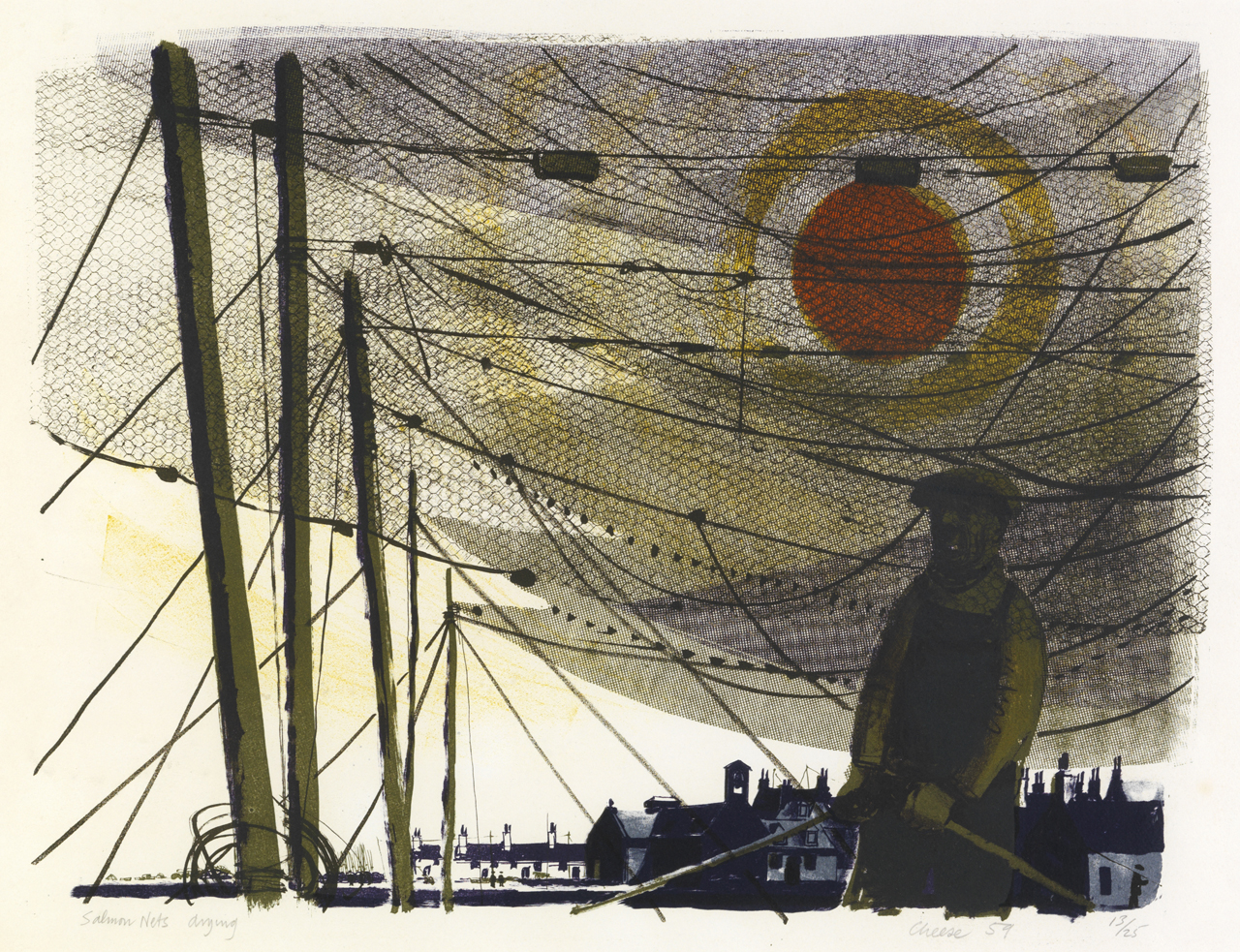 In 1950, the artist Michael Rothenstein wrote to the Arts Council from his home in Great Bardfield, Essex.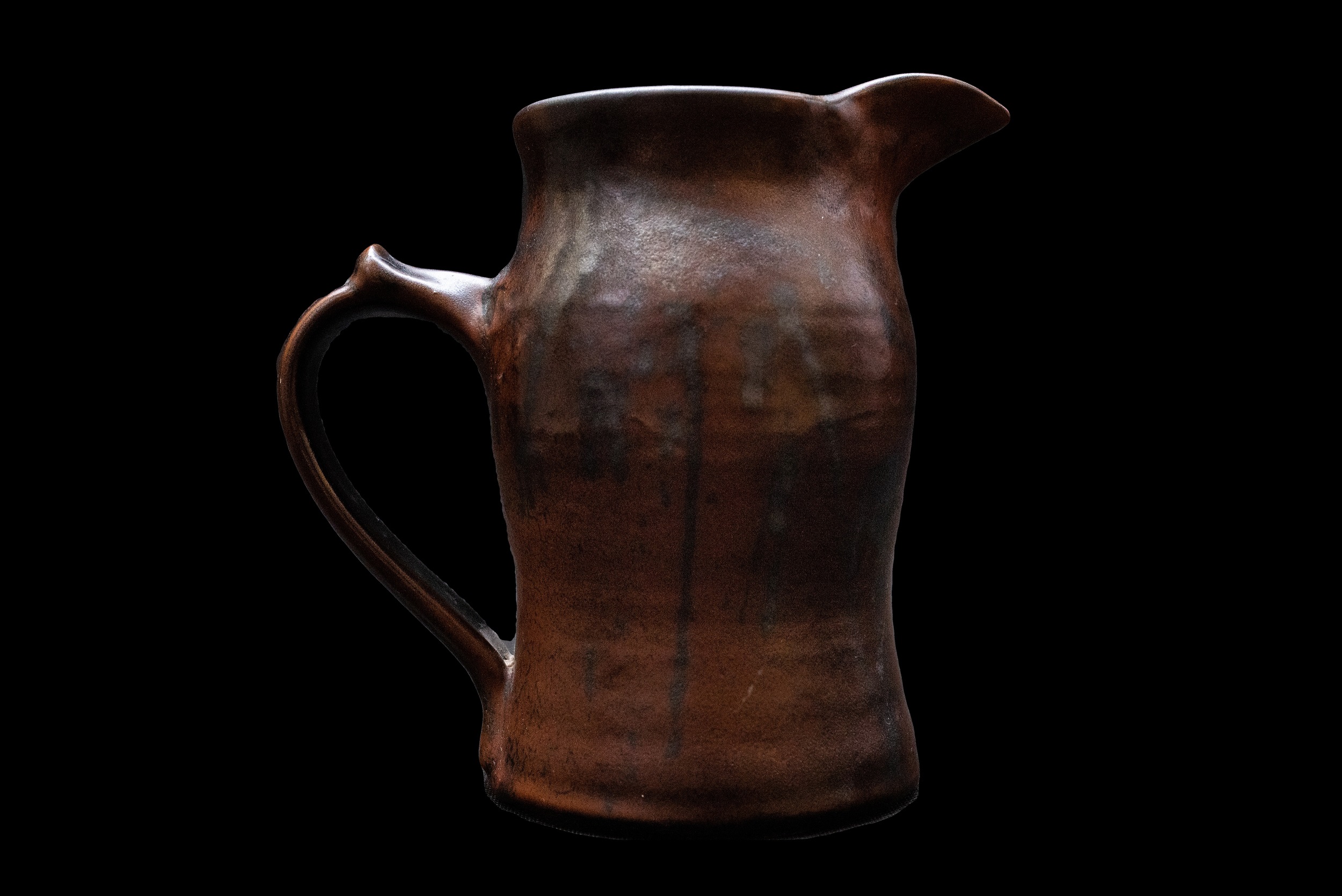 Online Exhibition (published 18th September 2020) The Fry Art Gallery has had for some years a small collection of the work of studio potters who have lived and worked in North West Essex. Recently this has been developed and two new ground-breaking potters, Ian Auld...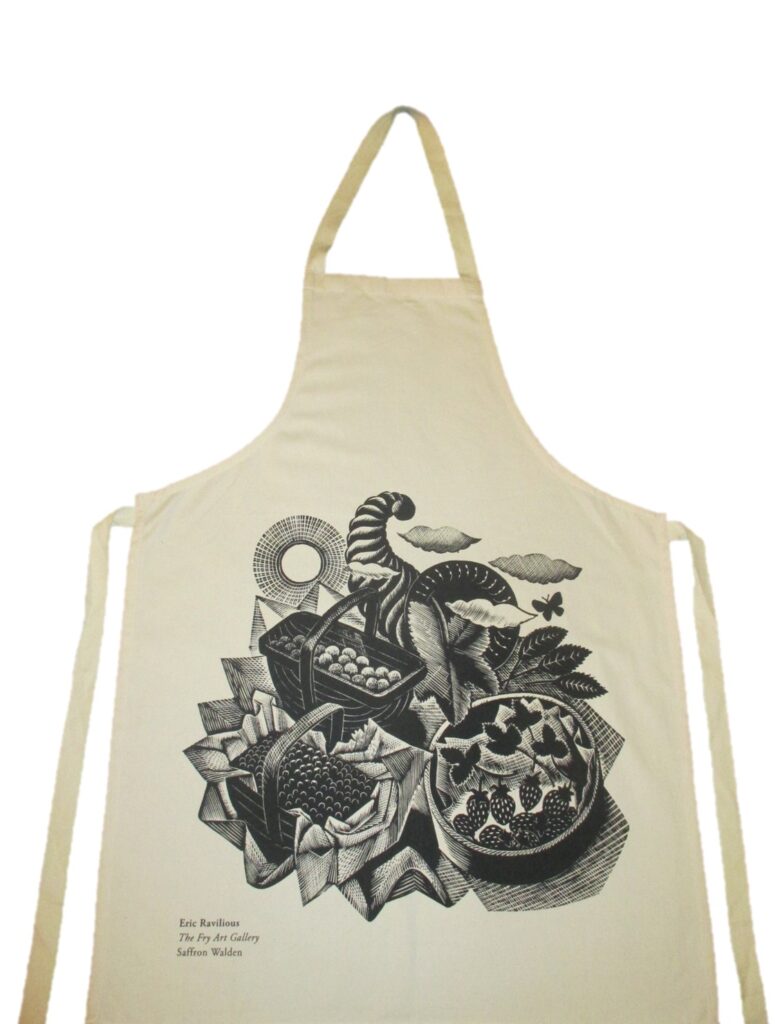 Autumn Fruits Apron is now in stock - an ideal stocking-filler for the Christmas chef. This is the Autumn decoration commissioned for publicity for The Cornhill magazine. Exclusive to The Fry Art Gallery, it is printed on 100% unbleached half panama cotton by Stuart...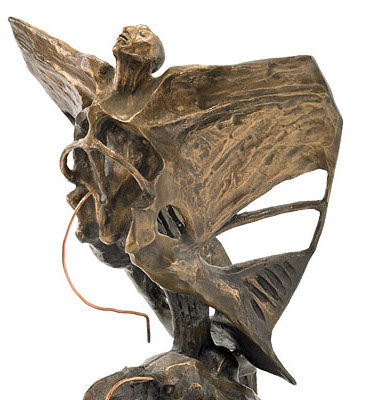 Join us for a walk-through of the current Goldmark sponsored exhibition at the Fry Art Gallery, A Singular Obsession – Celebrating the Centenary of Michael Ayrton, with Dr. Justine Hopkins. Hopkins is a writer and freelance lecturer in Art History, and also the...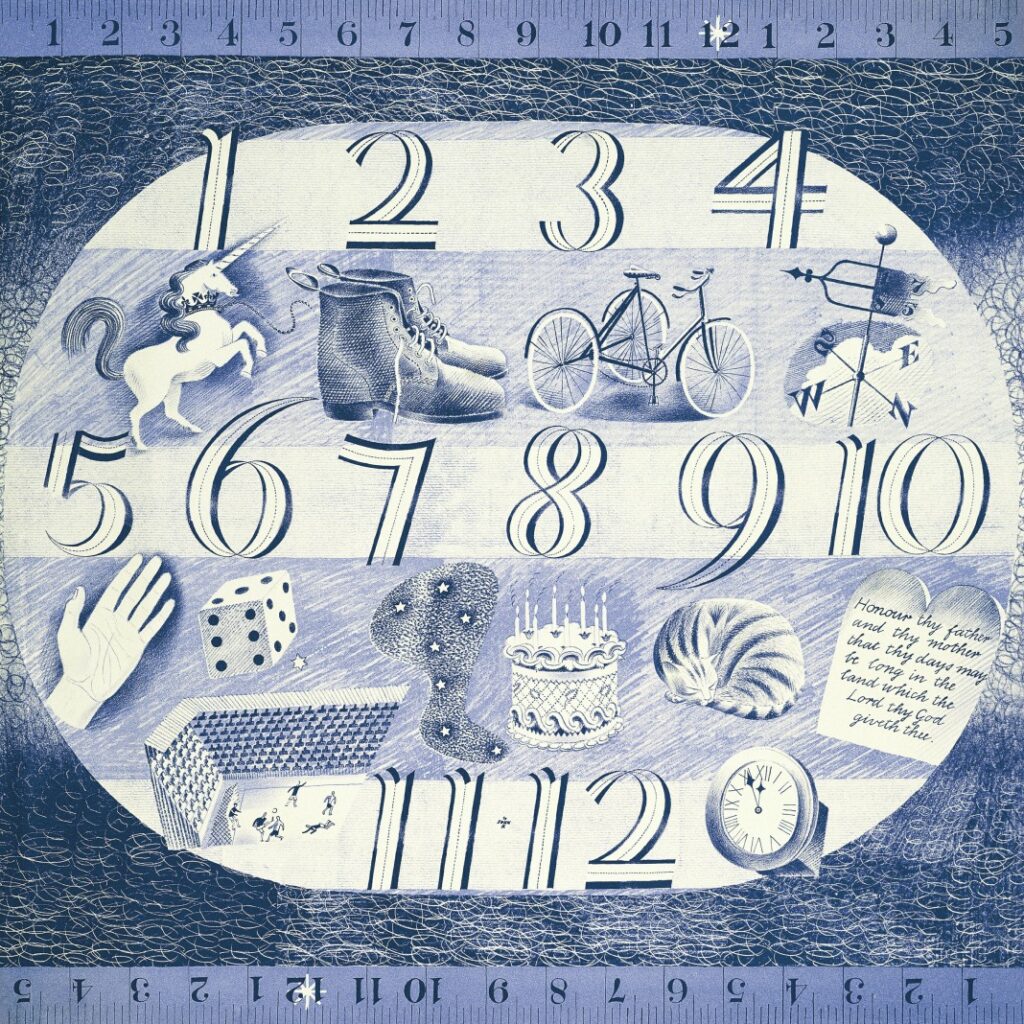 This Ravilious handkerchief is just one of the many items available in our online shop. Books, tea-towels, cushion covers and a host of other items are available to purchase. SHOP
Opening Times
The Gallery is open from 8th May – 30th October 2022.
Admission is free.
Pre-booking is not essential, but you can reserve a timed-entry ticket HERE.
| | |
| --- | --- |
| Monday | Closed |
| Tuesday | 2pm – 5pm |
| Wednesday | 2pm – 5pm |
| Thursday | 2pm – 5pm |
| Friday | 2pm – 5pm |
| Saturday | 11am – 5pm |
| Sunday and bank holidays | 2pm – 5pm |
Contact us
We would be delighted to hear from you and you can also find us on Facebook, Twitter and Instagram. The links are in the footer below.
Location
The Fry Art Gallery
19a Castle St, Saffron Walden CB10 1BD