Welcome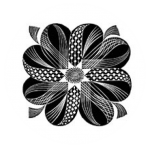 The Fry Public Art Gallery was opened in 1987 and houses an impressive number of paintings, prints, illustrations, wallpapers and decorative designs by artists of the 20th century and the present day who have local connections and have made a significant contribution to their field. There is an emphasis on those who for a variety of reasons settled in Great Bardfield between the early thirties of the last century and the death in 1983 of John Aldridge RA who had lived in the village for fifty years.
The Gallery is run by volunteers, both invigilators when it is open to the public and other helpers throughout the year. Please contact us if you would like to become more involved.
The Fry Art Gallery is open for 2023 from Sunday 2nd April to Sunday 29th October. Our current exhibitions are:
Art and Design from the permanent collection, and A World of Private Mystery: British Neo-Romantics in collaboration with the Ingram Collection.
The Annual Fry Exhibition and Sale will take place on 18th and 19th November 2023. See 'News' for more details.
Film by Thomas Völker © 2022
Online Shop
The Fry's online shop has a range of gifts, from textiles to books.
Please click HERE for more information.
The Fry receives no regular funding and the pandemic has affected visitor numbers during. Should you wish to contribute to our running costs, please use the button below.
Become a member
If you would like to become a Fry Gallery Member you can now do so online. Please choose an option below.
Visit the Collection
Browse the Fry Gallery collection online here.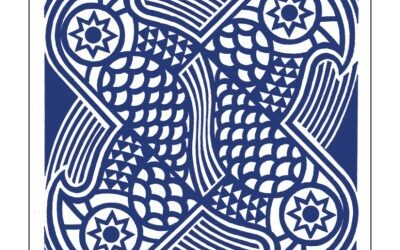 THE FRY ART GALLERY ANNUAL SALE will take place on Saturday 18th and Sunday 19th November 2023. It will open 12-4 both days, in our main gallery in Castle Street. And as always we are delighted to welcome members to a Private View at 11am on Saturday 18th. This is our...
read more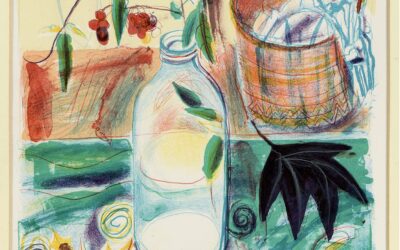 September Leaves Lithograph. 1985 Chloë Cheese, illustrator, artist and printmaker was born in London and grew up in Great Bardfield, Essex. Her parents Sheila Robinson and Bernard Cheese were both artists and lived in the village with fellow artists Edward Bawden,...
read more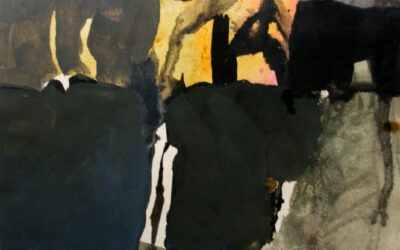 Keith Vaughan Burning Fields, c1965, Oil When Keith Vaughan bought a cottage at Toppesfield in 1964, it was largely surrounded by arable fields. Stubble burning was then generally practised because it was cheaper and easier than other removal methods and helped to...
read more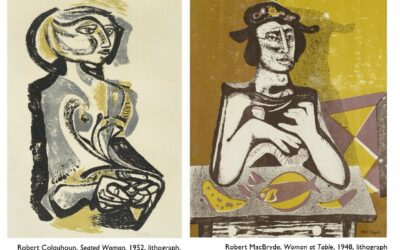 ROBERT COLQUHOUN 1914 - 1962  &  ROBERT MACBRYDE 1913 -1966 'The Two Roberts', both from poor working-class homes and aged 19 and 20 respectively, met at the Glasgow School of Art in 1933 and remained inseparable partners for life. They were funded to travel in...
read more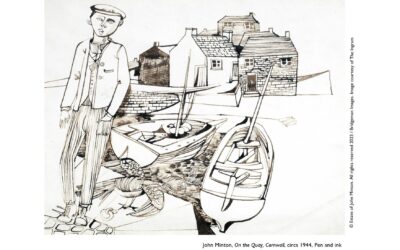 8th July – 29th October 2023 Apart from the Great Bardfield Artists, after the end of World War II, north west Essex became the home for a later group of younger, more radical artists, embracing neo-romantic ideals. These were Michael Ayrton, Robert Colquhoun, Robert...
read more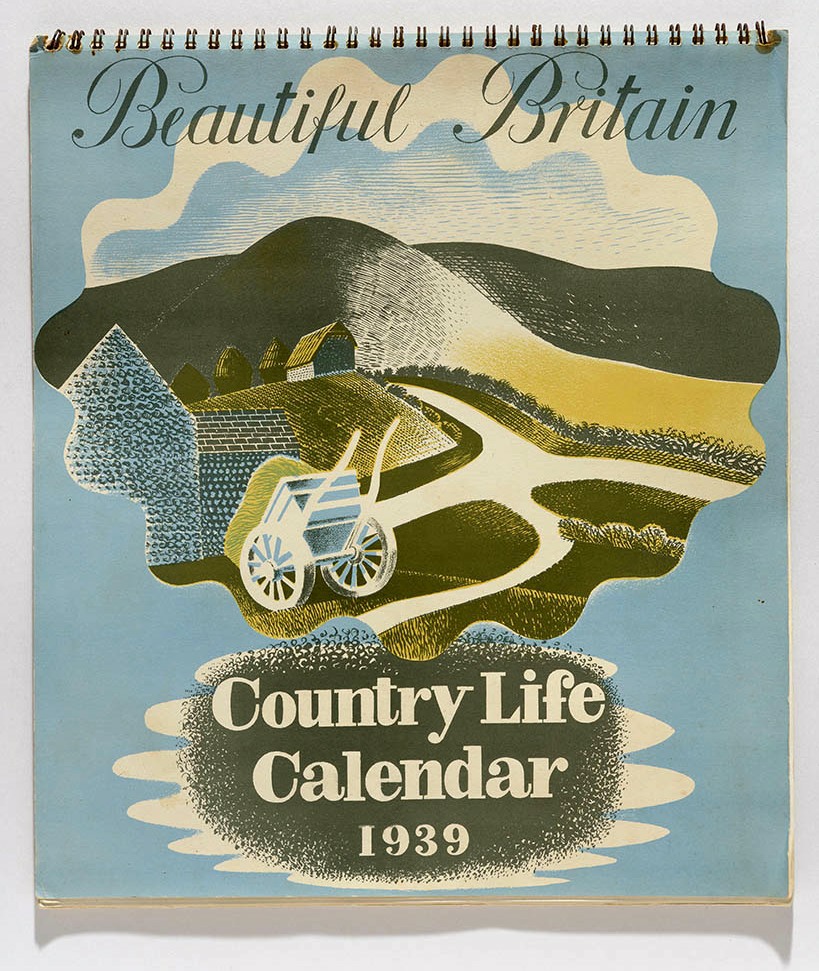 2nd April  - 29th October 2023 Art and Design will draw from our Permanent Collection works which emphasise the contribution which the artists made to British design.
read more
Opening Times
The Gallery is open for 2023 from Sunday 2nd April to Sunday 29th October.
Admission is free.
| | |
| --- | --- |
| Monday | Closed |
| Tuesday | 2pm – 5pm |
| Wednesday | 2pm – 5pm |
| Thursday | 2pm – 5pm |
| Friday | 2pm – 5pm |
| Saturday | 11am – 5pm |
| Sunday and bank holidays | 2pm – 5pm |
Contact us
We would be delighted to hear from you and you can also find us on Facebook, Twitter and Instagram. The links are in the footer below.
Location
The Fry Art Gallery
19a Castle St, Saffron Walden CB10 1BD