Beslyn's Pond is an easy walk north from Great Bardfield and became a favourite, inspirational location for Eric Ravilious, Edward Bawden and John Aldridge (1905 – 1983). Home for Aldridge was The Place in Great Bardfield and he lived there from 1933 until his death and it is today commemorated with a blue plaque. Typically for Aldridge, the scene is devoid of any human figures, believing that 'a landscape should be complete in itself – not just a bit of a place but a little world of its own – but it still invites the spectator to enter it'.
The North West Essex Collection is fortunate to own both the finished picture itself and also the sketch from which it was derived. This gives us a glimpse into his technique and the way in which the image was transferred from the sketch (note the sketchbook perforations along the top edge) to the larger oil. Once back in his studio, Aldridge would have drawn a series of gridlines over his image and then replicated the same number of horizontal and vertical lines on his prepared canvas. Painstakingly and square by square, his sketch would be transferred to the larger canvas either in paint or pencil underdrawing. This method has been used by artists for hundreds of years to produce larger scale, or indeed smaller scale, versions of the initial outline : a useful method for recreating the plein air preparatory drawing back in the studio at the desired size.
Pencil sketch on paper, date unknown.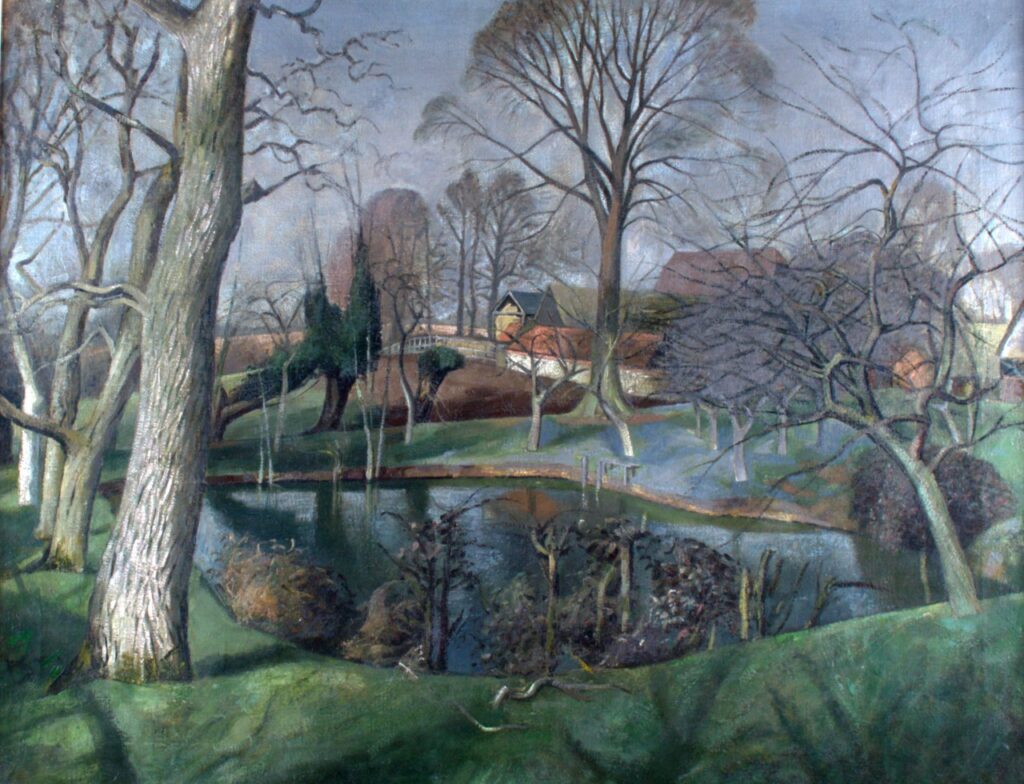 Oil on canvas, date unknown
Purchased with assistance from the Essex Heritage Trust.