The Gallery Extension
The project will significantly extend the gallery as well as providing step-free and child-friendly access to ensure everyone has the opportunity to view our collection and exhibitions. There will be more storage space for the North West Essex Collection, now comprising over 3,000 works by artists who have lived and worked in North West Essex and have made a significant contribution to modern British art, and a dedicated area will contain the extensive accompanying archive.
This extension will also provide an office to allow administrative work to continue while the gallery is open, for the first time, allowing us to increase opening hours.
We are very grateful to donors, including individuals, trusts and organisations, who have helped us raise our target £573,000, a magnificent achievement in exceptionally difficult times. Contractors started work on the 12th July, and the Gallery is schedules to reopen in April 2022.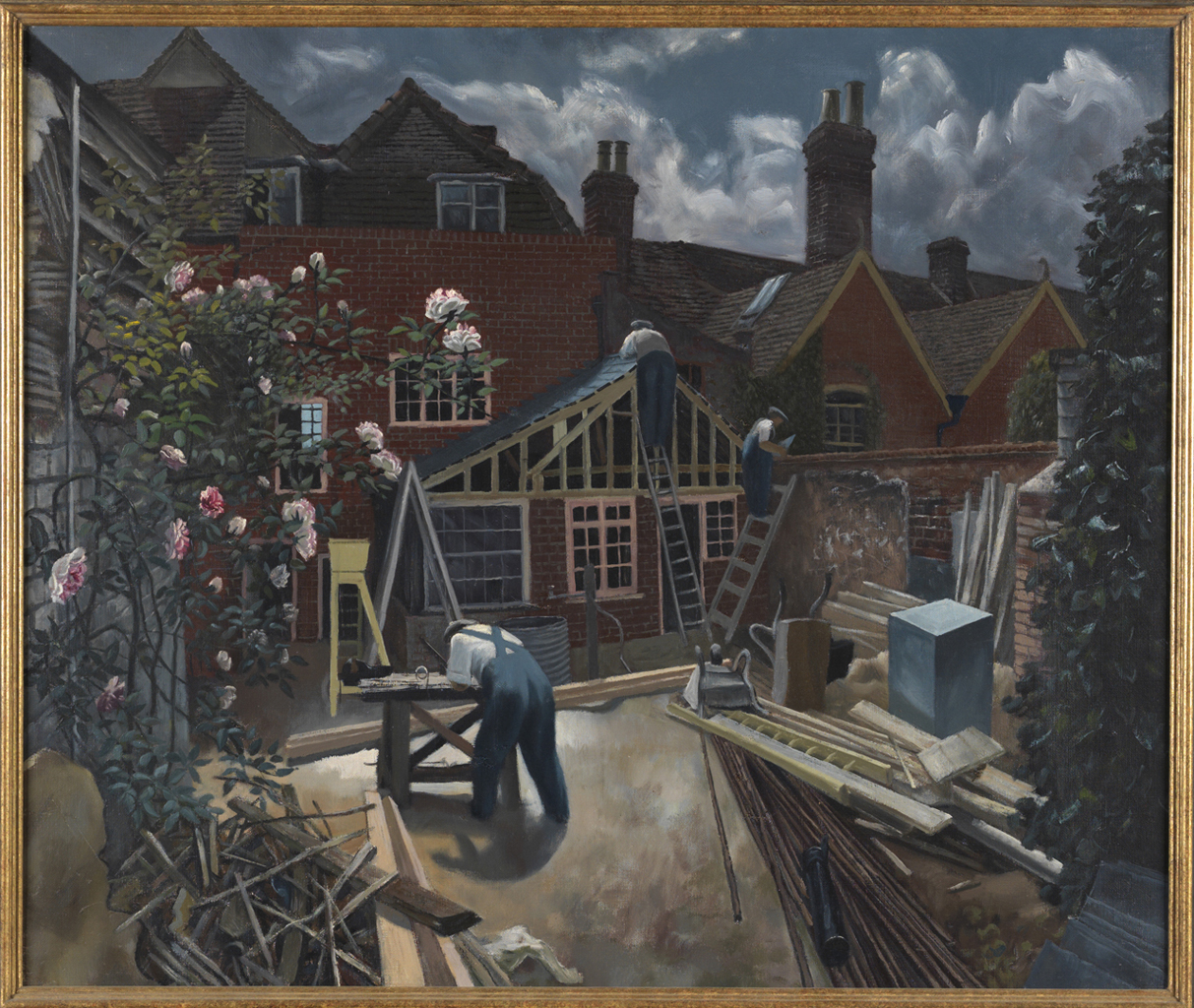 Donate
It's simple to make a donation, large or small.
Construction work is now under way, and the aim is to complete the project by January 2022, in time for the Gallery's Spring reopening on Saturday 2 April 2022. Improvements to the space will also include an accessible toilet and an improved fire escape.
While the contractors are at work in the Fry Art Gallery on Castle Street, Saffron Walden, our 2021 exhibitions will take place in "Fry Too", located nearby at 9b Museum Street, Saffron Walden, CB10 1BN (at the entrance gates to Saffron Walden Museum).
For further information please contact appeal@fryartgallery.org